"Painting 'Stephie 7'"
See the creation of one of Palumbo's "Postcard Nudes" from start to finish, complete with feature-length in-depth
comentary from the artist and a picture-in-picture live view of his palette. Every step of the process is demonstrated and explained, from the initial drawing to photographing the finished artwork.
Also includes bonus time-lapse process videos of Mary 15, Heather 5, Stephie 1, and Horrorshow
161 Min. plus bonus material
$35 + s/h
Special Offer -
Buy together with Quickie 2
for $50 + s/h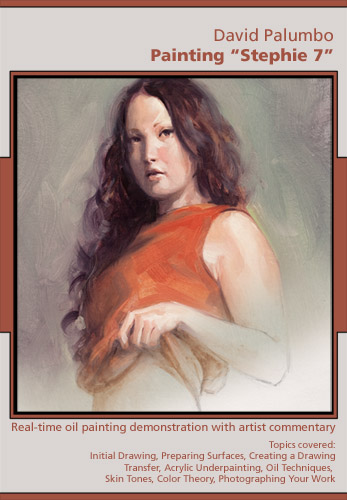 All images contained within this website are copyright © David Palumbo. Images are intended for viewing only, no reproduction of these images is permitted.