As a freelance illustrator, David Palumbo has provided genre themed artwork for everything from book covers and collectible card games to advertisements and concept design. His work has received multiple honors including several Spectrum medals and a Chesley award and has shown in galleries and exhibitions from New York to Paris.
David Palumbo is represented by Richard Solomon Artist's Representative
Past clients include:
Blizzard Entertainment
Dark Horse Comics
Daw Books
Del Rey Books
Heavy Metal
Lucasfilm
Marvel Entertainment
The New Yorker
Night Shade Books
Orbit Books
Pyr Books
Roadrunner Records
Scholastic
Science Fiction Book Club
Scientific American
Sideshow Collectibles
Simon and Schuster
Subterranean Press
Texas Monthly
Tor Books
Valve Corporation
VH1
Wall Street Journal
Wizards of the Coast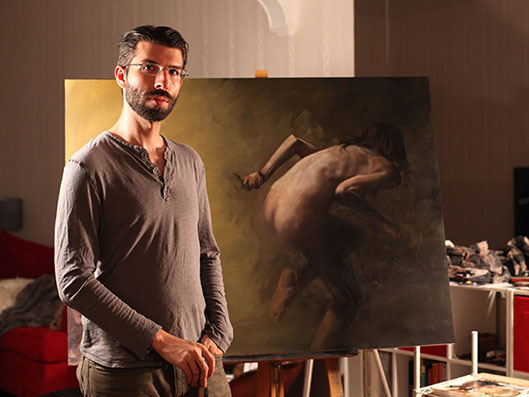 All images contained within this website are copyright © David Palumbo. Images are intended for viewing only, no reproduction of these images is permitted.